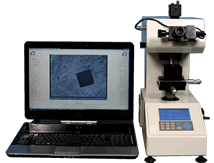 Image Analysis
Indent Measurement "One Click Away"
Digivision Lite
Digivision Lite has been developed to replace the original Vickers microscope and eyepiece or the Dynascope system fitted to existing Vickers pedestal machines.
Major features
A low cost retrofit image analysis system for measuring VICKERS, BRINEL and KNOOP indents
Replaces microscope reliant, manual subjective systems.
Direct replacement for the 'Dynascope'
Provides accurate and repeatable measurement
Easy to use
Measurements can be saved to 'Notepad' or 'Microsoft Excel'
Satisfies all current NAMAS & ASTM Measurement criteria
Contact us for more information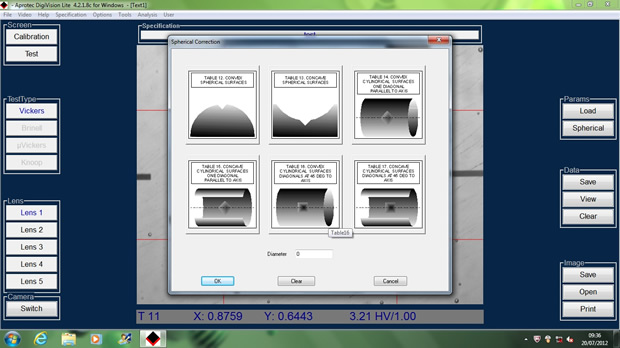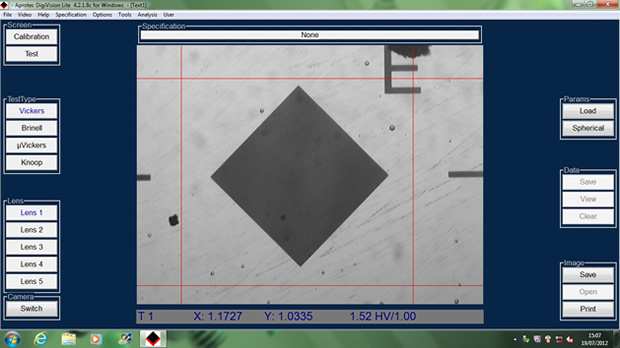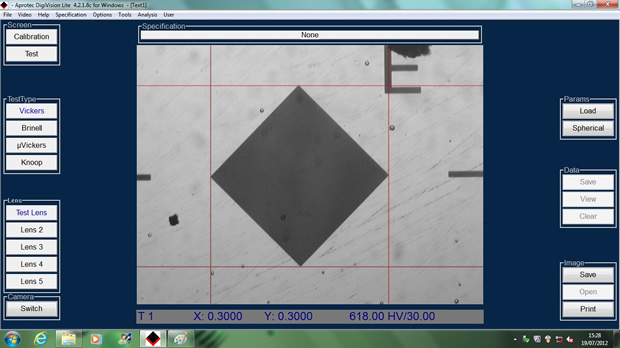 Latest News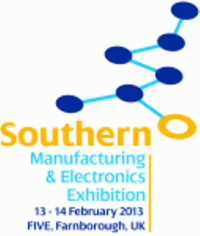 Southern Manufacturing and Electronics
Aprotec Instrumentatation attending Southern Manufacturing and Electronics 13-14 February Read more...
Designed & built in the UK
Our products are
manufactured
by us in our
own factory.