Translation Stages
Motorised and Manual Positioning Stages
Motorised Stages
Aprotec offer a whole range of motorised stages.
Crossed roller slides provide precision movement combined with a high load capacity making them suitable for the most demanding applications.
High precision glass linear scales can be attached to a stage to provide micron positional accuracy.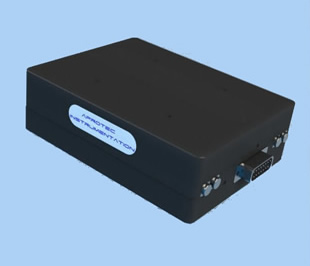 Single Axis as shown
Travel 110mm
Typical use: Hardness test applications such as Jominy quench tests where specimen requires precise axial movement in one direction for case hardening analysis. The stage gives exceptional flat response without deformation through the full range of loading anywhere between 15kg's to 150kg's.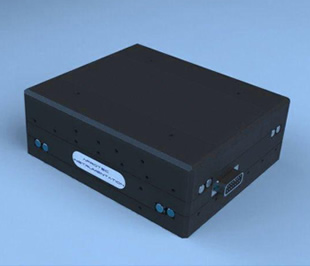 Twin axis as shown
Travel 110mm x 75mm
Typical Use: As above with the same performance attributes but where 2 axis movements are required. Also used in our Indigo system.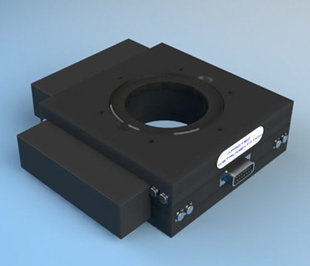 Transmitted Light Version
Travel 50mm x 50mm
Typical Use: Video microscope application where subject is lit from underneath.
We are able to provide a control system which seamlessly interfaces with our range of stages. This consists of user friendly PC based software with a video window for camera applications. The software allows for joystick interface if required.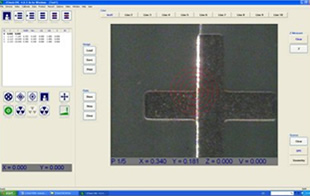 A typical screen shot of the software.
Contact us for more information
Latest News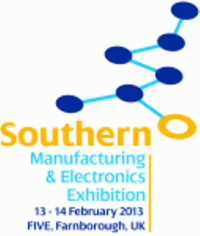 Southern Manufacturing and Electronics
Aprotec Instrumentatation attending Southern Manufacturing and Electronics 13-14 February Read more...
Designed & built in the UK
Our products are
manufactured
by us in our
own factory.